"The real value of art is not always revealed by the price set upon it"
          – J. Laura
Why does that quote appear when discussing Fortika Premium SPC Flooring? Well, think about this for a moment: when you look at a floor, you often have no idea what you are looking at! I sat in an airport once and stared vaguely at a linoleum isolate. The plane was late; two hours had passed; the floor began to make sense.
It was then that I realized that at some point, this floor was a piece of art to someone. That is what we do here with our Fortika Premium SPC Flooring! We all want the following things from a floor, right? "Antibacterial," "acoustic," "redefining…"
Fortika SPC flooring is everything just mentioned, plus a clean and dynamic look and feel. All flooring is not made equal. However, sometimes it has to be! In this case, when you are at a playroom or a school, a hospital, or a home office, remember something: that floor beneath you may just be Fortika Premium SPC Flooring.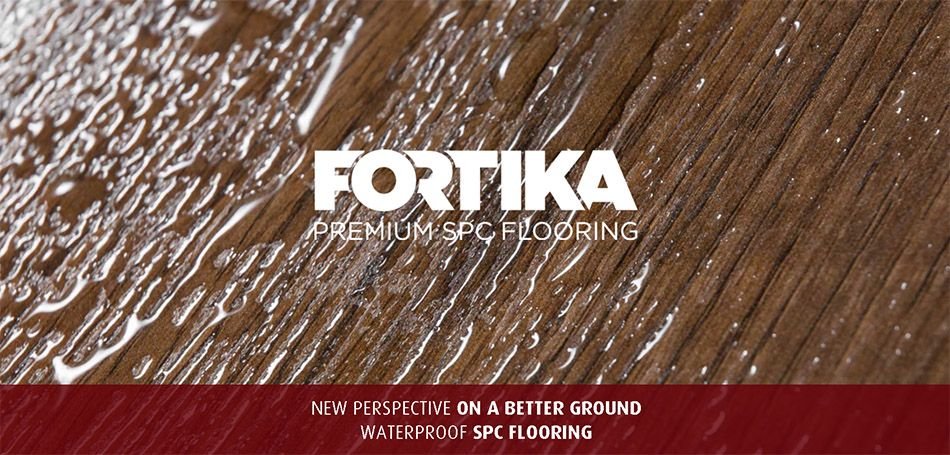 "Not all flooring is made equal." That is without a doubt the most important way to look at what we offer here. Though you would think that the linoleum flooring beneath your feet at any given time (and truly think for a moment how many floors you walk on throughout the day!) is the same everywhere, the truth is there are many different types of it. So what is SPC flooring? Let us tackle that concept first.
SPC flooring is "stone plastic composite," but is it always different. Consisting of a natural limestone make, polyvinyl chloride, and stabilizers (do not worry, you do not need to know what those terms mean), it is without a doubt the best kind of flooring you can work with. However, our Fortika Premium SPC Flooring is something way beyond what you would expect. With high use in schools, hotels, offices, workplaces, waiting rooms, social facilities…wow, do we need to say any more than that?
Our premium flooring is state-of-the-art, meaning you will not find a greater price and a greater product make than ours. What do you think of when you want good acoustics, like at a school where the teacher's words have to amplify to the students? What about a restaurant, where the opposite is needed – i.e. a warm and inviting atmosphere where you can share your thoughts openly without feeling like the whole room is listening to you? Fortika SPC Premium Flooring offers those facets, all in one and custom-designed with quality in mind.
Need we say more?
Europine, the only official United States distributor of ADO Flooring, sells quality SPC flooring at manufacturer direct pricing in its Miami location, no matter where you are in the United States. Manufactured with the most advanced technology available in the field, ADO Floor products are crafted in a factory on Turkey's Mediterranean coast. The only SPC flooring manufacturer in Turkey, ADO Floor is dedicated to producing beautiful, durable products that are available at great pricing. Contact them today to find the right flooring your home or business today!