Unfortunately saying ceramic tile is better than vinyl plank is not a "yes" or "no" answer.
In fact, they both have their advantages and disadvantages.
1) Vinyl plank is more waterproof. Vinyl tile can often look a lot more "tidy" than ceramic tile. This is because ceramic tile is made of natural clay, sand and water. This means that though vinyl plank is often better on the eyes, ceramic tile would be less effective at upholding water resilience. Would you rather pour water on a brick of sand? Vinyl tile wins!
2) Ceramic tile is often less appealing. Because ceramic tile replicates that ugly, stone-wild look, property values can rise based on its "durability." This is not true. In fact, human psychology states that we would rather see natural material than a product of chemistry, like vinyl tile. However, this does not mean vinyl tile wins the argument. In fact, this is because…
3) Ceramic tile is not more durable. Ceramic tile may seem the best choice for durability, but that is not the case. In fact, ceramic tile wears faster! Vinyl tile is made with a chemical foundation, almost facilitating the effect of naturality, but limiting its essence as a viable choice for your home or business. In this case, vinyl tile wins.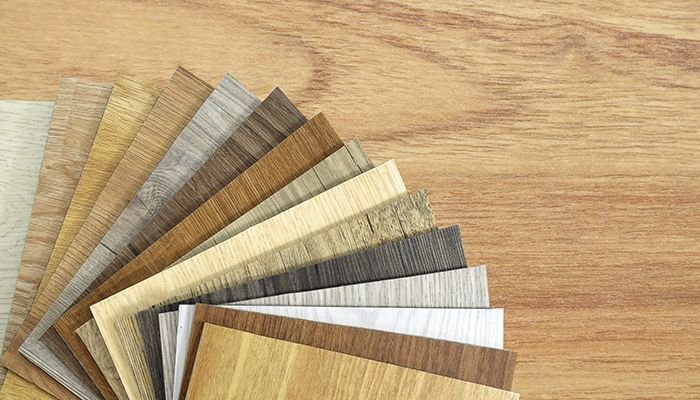 Are we done with the game yet? Has vinyl tile won the argument?
4) Vinyl tile is easy to replace. Think about the painstaking process of installing ceramic tile. You require sanding tools, concrete…you are, in essence, putting together a stone composite. Vinyl tile, on the other hand, is easy to unglue and replace. What if, God forbid, you drop something heavy on your floor? Both types of flooring will shatter.
However, vinyl can be replaced…
5) Ceramic tile can be replaced, too… But as what cost? Estimates abound: ceramic tile is around $2.00 per square foot. Vinyl tile is around $1.49 per square foot. It does not sound like much of a difference, but as we did in a previous post, we calculated this cost. Say, you have a 3,000 square foot home. You actually save $1,500 per house!
6) That does not include installation! Installation costs for ceramic tile is also more pricy. You will not find the same price of easy installation as vinyl tile, which can easily be removed and reinstalled for a cheaper price. The difference is around $500 on installation alone, so not only are you saving $1,500 on a 3,000 square-foot house…
7) You are also saving for that! This has been a tough debate. Ceramic tile versus vinyl tile. But we can clearly see the evidence: you save roughly $2,000 on a 3,000-square-foot house, gain more water resilience, durability, and lifetime value. What about property value? Vinyl tile actually looks a lot better than ceramic tile, so to finalize:
You are saving money with vinyl tile; you are gaining a better product; you are gaining long-lasting benefits…need we say more? Check out our vinyl tile selection by clicking here, and remember that accidents do happen. Would you rather pour salt on the wound, or go with a better product that is easier to replace should things go wrong?
Europine, the only official United States distributor of ADO Flooring, sells quality SPC flooring at manufacturer direct pricing in its Miami location, no matter where you are in the United States. Manufactured with the most advanced technology available in the field, ADO Floor products are crafted in a factory on Turkey's Mediterranean coast. The only SPC flooring manufacturer in Turkey, ADO Floor is dedicated to producing beautiful, durable products that are available at great pricing. Contact them today to find the right flooring your home or business today!