Luxury Vinyl Plank Flooring – we cannot get enough about this topic!
Today we want to discuss the main advantages of this type of flooring, but first let us backtrack to what LVP flooring is. We have a very useful blog post about this, but to recreate the essence of this marvel, the long story ends with a simple conclusion: it is a durable, wear-proof, dent-resistant, and water-resistant type of flooring. It allows you to maintain a clean and vivacious flooring without the hassle of having to pay much out-of-pocket costs. In fact, Luxury Vinyl Plank Flooring is known as one of the best, so what are the advantages we forgot to mention thus far? Let us examine the facts of what we just stated: "durable, wear-proof, dent-resistant, water resistant…"
Need we say more? Well, let us examine an example from Mannington.com, which states everything we just said! This is the type of flooring meant for any purpose. You can use it in your home, in your office, in your warehouse…heck, stick it on your roof and get some sun! Though we strongly advise against the latter, it is something you cannot (yes, cannot) live without if you want to make a good first impression and avoid the hassle of having to replace your floor year-after-year. As a matter of fact, we discussed the benefits of this flooring in relation to Florida residents. There are many advantages, and we cannot even begin to truly utilize such a factor without diluting its purpose.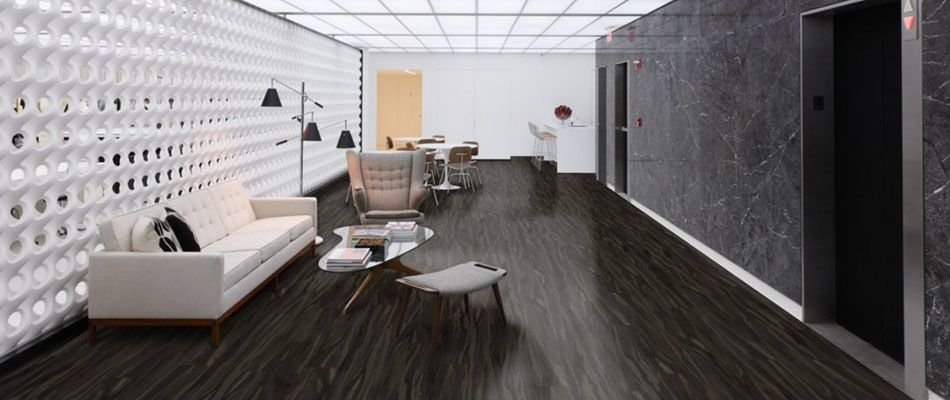 1) It is resistant to water damage. This is essential for Florida residents, and anyone who lives near a location known for flooding. In fact, can we all just agree that water-resistant flooring is the right way to go? You never know when your toilet is going to overflow, making Luxury Vinyl Plank Flooring the perfect type of floor for bathrooms, basements, attics, and kitchens! 2) It is dent-proof. Anyone ever do what I did last week? I tried to make a drastic attempt to move my old refrigerator out of the house – alone. Big mistake, as the darned thing fell and cracked my old, 1960's-esque flooring. Now, if I had utilized Luxury Vinyl Plank Flooring for this task, perhaps I would not be paying the massive bill I have to now dish out to fix that dented floor. Big bummer on my end, but that is my fault for not choosing the right type of flooring!
3) It is flawless and gorgeous! According to FloorCritics.com, though only some minor differences in color and appeal, LVP flooring is not only all of the above, but is also sexy as heck! Imagine a great, dent-proof, wear-resistant floor that not only upholds those promises, but can also look great! This flooring is not only strong and wear-proof, but also shines to the eyes! You can always expect to see great pride, and that pride in your beautiful floor will also look great at the end of the day, making cleaning it even more fun! Lastly, 4) it is easy to install! This is essential to the modern consumer or business owner. You can check out videos on YouTube or simply search YouTube.com for "installing LVP flooring" and boom! You have found your perfect floor: all of the above plus easy to maintain and easy to install.
Need we say more? As always, contact us for more information!
Europine, the only official United States distributor of ADO Flooring, sells quality SPC flooring at manufacturer direct pricing in its Miami location, no matter where you are in the United States. Manufactured with the most advanced technology available in the field, ADO Floor products are crafted in a factory on Turkey's Mediterranean coast. The only SPC flooring manufacturer in Turkey, ADO Floor is dedicated to producing beautiful, durable products that are available at great pricing. Contact them today to find the right flooring your home or business today!