New flooring is a great way to make any space feel bright and modern. High-quality flooring can brighten and lighten the darkest office, home or commercial space. What kind of flooring should you choose? Ceramic tile? Carpeting? Laminate? Whether you are shopping for yourself or a client in the Jacksonville area, whether for a new build or remodel, you deserve quality products at the best price possible.
The answer? Luxury vinyl tile (LVT) or stone plastic composite (SPC), also known as luxury vinyl planking, flooring! These two vinyl-based flooring choices are available in a variety of colors and textures, including those that look like natural stone or wood. They are durable, scratch and dent resistant, waterproof, antibacterial, quiet and beautiful! Both options can be installed over plywood, cement or other existing flooring, in new construction or a remodeling project. That's why they are the top flooring trends in America today, with no signs of slowing! What's the best way to get these amazing products at the pricing you deserve?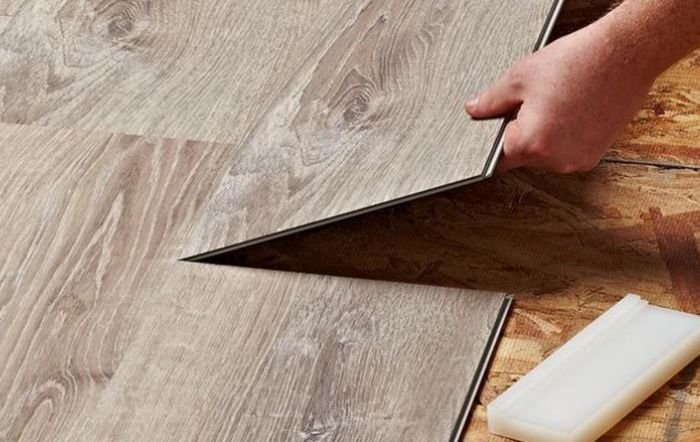 Of course, contractors and decorators are looking for the best price they can get on every element of a project – there's no room for waste! So when looking for SPC flooring for new construction or a remodeling project, the best option is to shop wholesale flooring.
It's always better to buy wholesale because you get a discount for buying in a larger quantity. If you can buy wholesale directly, you're eliminating the extra cost of having a middleman because you're buying directly from the manufacturer of the product you need. That includes SPC flooring. You're getting a guaranteed product from a source you can trust and you can, as a reseller, pass the sales tax along to the end user.
Why should you buy wholesale flooring from Europine? As the official Ado floor USA distributor, Europine carries Fortika premium SPC flooring and both Grit and Laag luxury vinyl tile flooring. Fortika is installed through a simple, click-in-place process; Grit and Laag are both glue-down products.
All products available at Europine are manufactured with the most advanced technology and techniques available. They combine the natural beauty of wood and stone with the durability and easy maintenance of vinyl and come with a substantial warranty. If a section of your floor does get damaged, you can replace just the damaged part rather than needing to invest in a new floor.
Through Europine, you have access to the best in flooring at an affordable price. All of Ado floor USA's products are manufactured in the European Riviera town of Antalya, on the Mediterranean coast of Turkey. Europine offers a bridge from the US to Europe with easy access to direct factory shipments and inventory for Jacksonville area customers.
Don't spend more than you need to for high-quality luxury flooring products. Contact Europine to learn about the right product for your Jacksonville area project and how you can get the best quality products at wholesale prices. Start shopping today!