5 Best High-Traffic Flooring For Busy Spaces
SPC flooring, LVT flooring, LVP flooring…what do we know about these three items? We cannot desert the fact that these are all similar types of flooring, just of a different make. Now, when asked to discuss the 5 best high traffic options, we cannot give an honest input on this. Rather, let us play a spin around on the topic and discuss the five best locations I have seen utilizing LVP, LVT or SPC flooring, and see where that leads. Number one would have to be my campus. I wrote about this in a blog recently published. My campus has a lot of high traffic from busy students.
But to top off the durability and overall look of the school is amazing. To think, though this is linoleum, it could just as easily be a vinyl or stone composite make that is simply glued down! My second pick is my dad's retirement home. That floor is actually SPC flooring, and I have to say, I love it. We broke a floor tile once. Whereas it would take a lot of emphasis to fix if it had been flooring that came directly from a residential floorer, SPC was the winner here. It contained the problem and was easy to install back to where it originally was.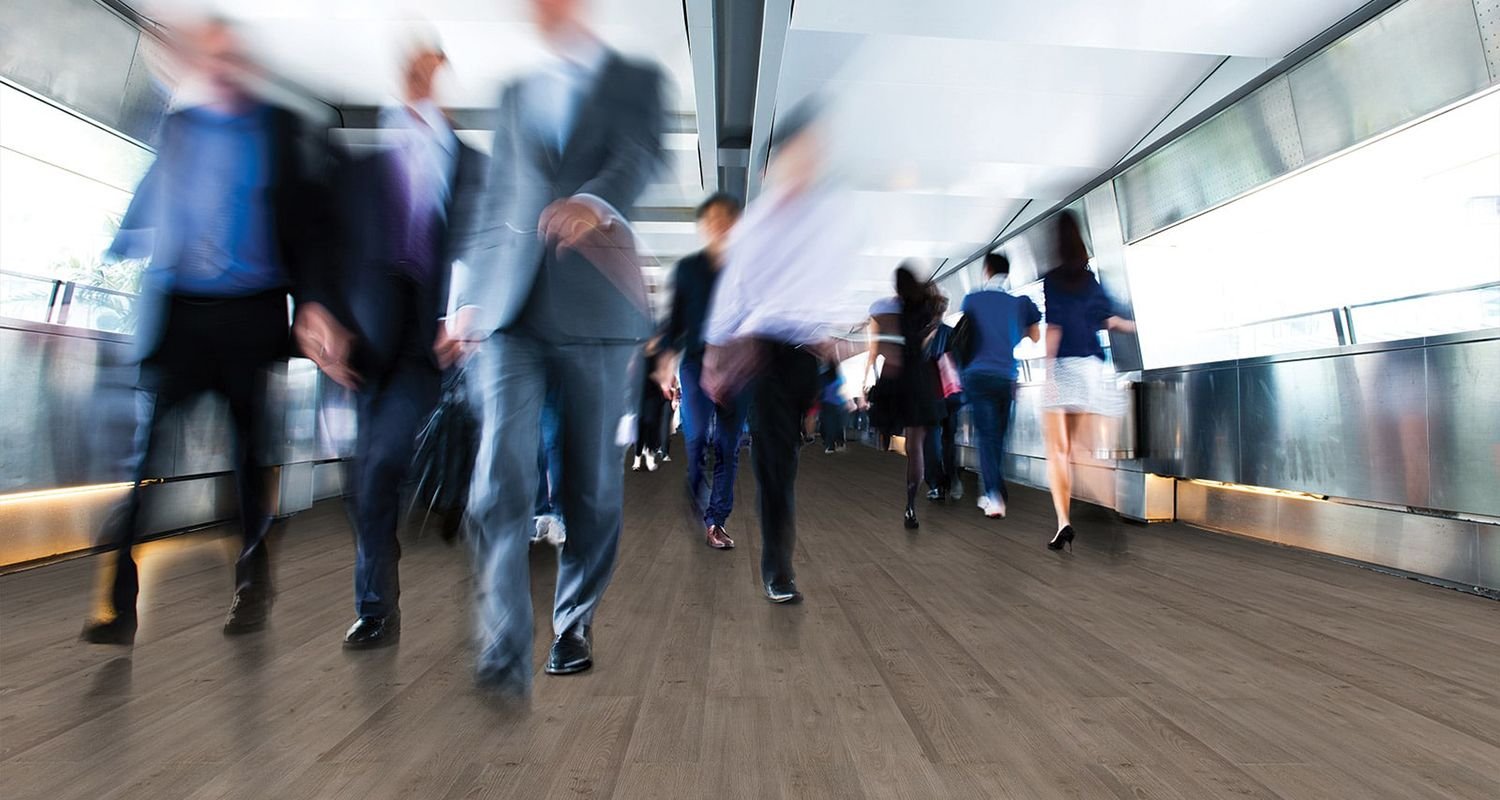 My third choice is definitely Publix flooring. Can you imagine how much high traffic that volatile establishment handles on a given day? Thousands upon thousands of footsteps creep those aisles, and I guarantee they are not using LVP, LVT or SPC flooring, but should just as easily be. Fourth on my list is the kind of floor you see when you walk into a doctor's office. Notice the brown hardwood; notice the rugs that are color-coordinated to match the furniture. This induces a sense of warmth and establishment of authority.
Color psychology is very fascinating. However, doctor's offices experience a different kind of high traffic: equipment. Plenty of equipment is wheeled up and down those aisles daily. SPC flooring would benefit here because it consists of a stone nature, which is beneficial because if you were to use SPC flooring managerially, you want to replicate a look and feel of warmth and authority, perhaps even establishment.
To finalize, our floors here are great! We use LVP and LVT, glue-down, and they handle foot traffic, are wearproof, waterproof, and resistant to tears. When you want a good flooring product, you definitely want the one where the final paragraph of a blog saying: their floors are the best! SPC tile, LVP tile and LVT tile are all good forms of flooring patterns. They handle high traffic, and hopefully through example we have set a cornerstone for your journey to successfully managing and maintaining a great environment!
Europine, the only official United States distributor of ADO Flooring, sells quality SPC flooring at manufacturer direct pricing in its Miami location, no matter where you are in the United States. Manufactured with the most advanced technology available in the field, ADO Floor products are crafted in a factory on Turkey's Mediterranean coast. The only SPC flooring manufacturer in Turkey, ADO Floor is dedicated to producing beautiful, durable products that are available at great pricing. Contact them today to find the right flooring your home or business today!