Stone plastic composite (SPC) and luxury vinyl tile (LVT) are two popular categories of flooring. Today, we will compare and contrast each type of vinyl flooring to facilitate your decision-making process, because it's important to review specifications to find the best quality vinyl flooring.
Traditionally, vinyl flooring received all kinds of reviews and feedback. The growing needs found within modern-day operations led to an increased demand for flooring options that could contain practical qualities such as durability and waterproof qualities as well as aesthetic qualities such as printed logos, without breaking the bank. LVT arose as a solution that those growing needs, and as modern business needs have grown increasingly specific, so too has LVT grown increasingly complex and varied. It's important when considering your options to narrow down the details in order to find the best LVT flooring possible. SPC was designed as an improvement on LVT by mixing in limestone and other stabilizers. Elite options such as SPC flooring and commercial LVT flooring are just some of the ways the flooring industry has responded to the needs/wants of commercial operations.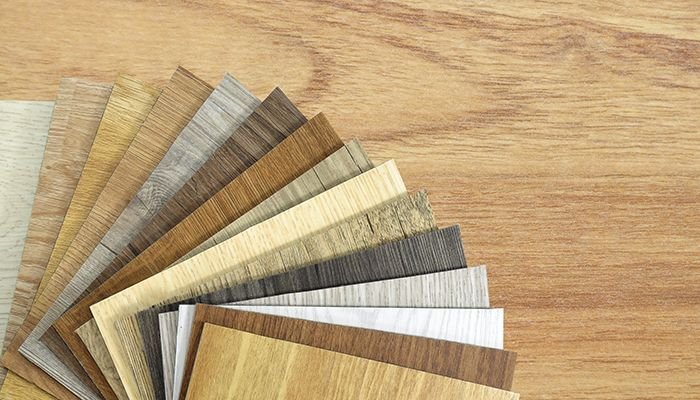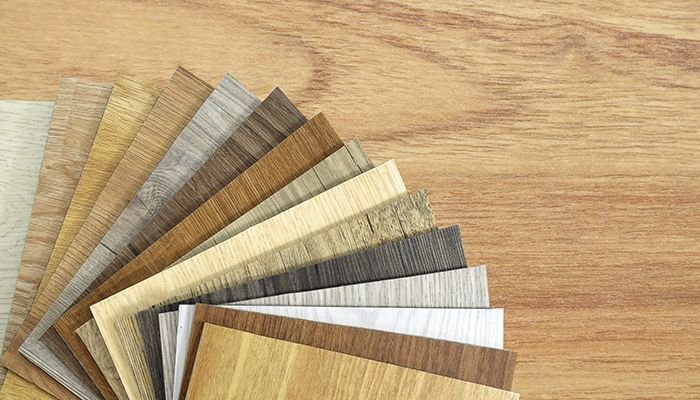 LVT Flooring, and What It Is.
Luxury vinyl tiles represent a technological improvement over traditional vinyl flooring. These floors come in a number of specifications that are engineered to deal with various demands, made possible by varying the ratios of different stabilizers. Regardless of the internal molecular makeup, all LVT is fully customizable to imitate the aesthetic of wood, stone, or ceramic. Indeed, abstract or custom designing is 100% possible due to how each plank is layered.
This ever more popular flooring product is also incredibly resistant and durable, withstanding high foot-traffic, weighty or heavy loads, water damage, and all manner of superficial scratches/scuffs. Residential owners recognize the versatility in making their homes look a certain way without worrying about kids damaging their expensive investments. However, offices and other commercial spaces are flocking to LVT due to the many solutions it can offer to many different problems and situations. This is an advantage of quality LVT flooring. LVT flooring, such as our popular LAAG and GRIT collections, consists of multiple thin layers that provide flexibility, durability, and low maintenance.
SPC Flooring, and What It Is
Stone plastic composite flooring can be spoken about as an upgrade over LVT. It is also sometimes referred to as rigid floor, core flooring, or rigid vinyl planks (RVP).
SPC floors are composed of the following layers: SPC core, the balanced section, the wear layer, the print layer, and the anti-UV layer. Ethylene vinyl acetate (EVA), corkwood, and irradiated cross-linked polyethylene (IXPE) foam are some of the materials that can be found as the backing substance for an LVT floor. Aside from the benefits of LVT, stone plastic composite flooring also enjoys better acoustic profiles, higher peel strength, less distortion/warping over time, improved temperature regulation, and zero emissions of damaging substances. Best of all, the process to make SPC is entirely eco-friendly as it eliminates many of the traditional contaminants found in other high-end, solid floors.
11 Quick-Hitters Comparing LVT and SPC
1. Structure
Both types of floors are structured in layered formats. However, the specific number of layers, materials used, and order of these layers vary not only between LVT and SPC but also within each type. All LVT and SPC floors can be specified in slightly different variations to create innumerable permutations and combinations.
LVT core layers are typically composed of calcium powder, PVC powder, and plasticizer.
SPC core layers involve calcium and PVC powders as well but use different stabilizers.
2. Thickness
Luxury vinyl tiles (LVT) are typically 4mm thick, although variations can be specified.
Stone plastic composite (SPC) tends to come anywhere between 4mm and 6mm, although once again, you can specify for a different thickness in some cases.
3. Aesthetic
Both SPC and LVT floors are identical in terms of aesthetic range and capabilities. Whether you are seeking to mimic a specific look/material or you want to place your design/logo on your floor, SPC and LVT offer the same expansive range of visual choices.
4. Underfloor or Subfloor Warping
While regular LVF may be at risk of imperfections being found or developed beneath the surface floor, LVT and SPC tend to be far less at risk of such warping.
5. Installation
Both LVT and SPC can be installed in a variety of methodologies. While not necessarily always suggested, it is quite possible and feasible to install either type as a DIY endeavor. If you are ever stuck during such a DIY installation, we here at Europine would love to answer your questions and pass along our advice. You can find our contact information right here.
6. The "Give"
LVF tends to suffer from a certain level of "thinness" when it comes to the feel of the floor, leading to a lack of support.
LVT is thicker and offers a more firm step while also providing an appropriate amount of "give" when stepped on. SPC can offer the most firm feel without sacrifice too much in terms of "give." If having a softer tread is the priority, you'll probably end up choosing LVT. If firmness is the priority, then SPC will be your best bet.
Adding underlayments can change the feel of a floor somewhat, allowing owners an impressive ability to customize the feel of their floor.
7. Surface Resistance
Ordinary vinyl floors can be very susceptible to scratches, scuffs, dents, cuts, and other miscellaneous surface damages.
LVT and SPC both offer much better protection than traditional LVF. However, if one were to compare LVT and SPC across every single imaginable situation, SPC is the contender to take the crown when it comes to resistance, especially for high foot-traffic areas.
8. Cost
All else being held equal, SPC floors usually tend to be priced distinctly higher than LVT floors. However, this is not an axiomatic truth as one can find contrary examples depending on any special features or underlays that may be requested. Both LVT and SPC do tend to cost significantly less than other types of high-end floors due to the ease of transportation and installation.
9. Environmentally Friendly
LVT floors utilize plasticizer in their formulation (not so environmentally friendly).
SPC is the stronger contender if being environmentally conscious is a priority. Additionally, it does not contain glue, making it an excellent option for kids or pets.
10. Cleaning/Maintenance
No differences as both enjoy the simple, easy cleaning and maintenance associated with this type of luxury vinyl flooring. Some regular sweeping and mopping can be augmented with an occasional deep clean to keep either floor looking legitimately brand-new.
11. Temperature
When environmental temperature regulation is of particular concern, SPC offers better performance and output over LVT flooring. While some LVT floors can perform better than other LVT floors, SPC outperforms most, if not all, LVT floors where temperature is concerned.
If you ever find yourself needing/wanting to discuss any of these topics, or even just to ask your questions, please feel free to contact us. In fact, Europine encourages and welcomes any and all further inquiries regarding your flooring concerns.